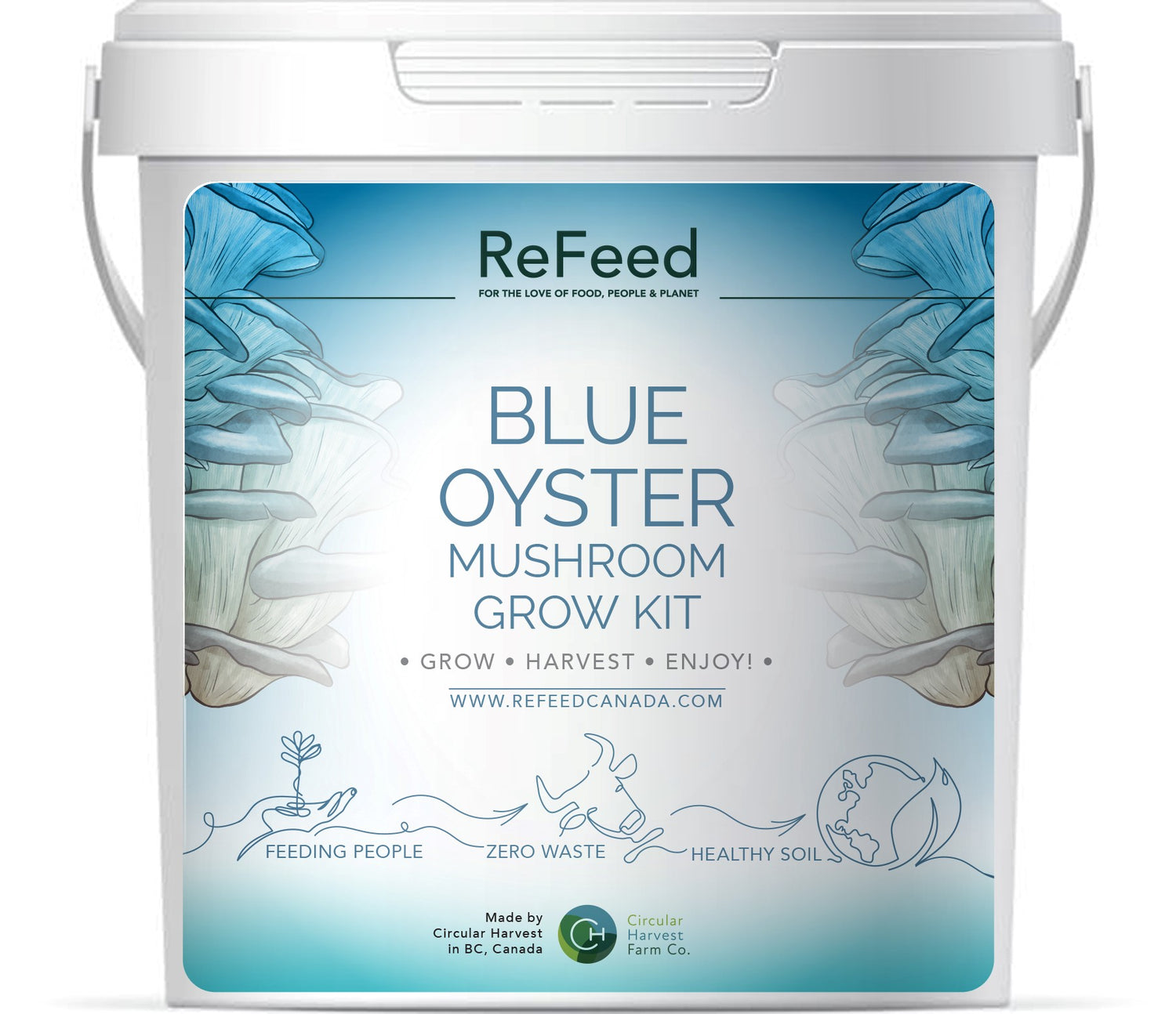 Mushroom Grow Buckets
We have partnered with ReFeed Canada to bring you Canada's first Gourmet Mushroom Grow Buckets designed with a gardener in mind. Sold exclusively in garden stores, our gourmet mushroom grow buckets are a new experience for those that love to grow their own food.
Product Features
Ready-to-Fruit

Each mushroom grow bucket has pre-drilled holes with removable stickers overtop that once removed will signal to the mycelium to begin fruiting mushrooms.

Simple Instructions

Anyone can grow mushrooms from a mushroom grow bucket. They are perfect for someone looking to grow something different in the new year.

Grown Outdoors

The grow bucket is season specific to Spring and Fall, and grows best outdoors in a shaded area.
Retail Ready Features
Sold on Pallets

Our buckets are convieniently stacked and can be sold in-store on their pallet with included point of sale material, taking up zero existing shelf space in your store.

Buy-Back Program

Any grow buckets that are not sold by July 2024 will be bought back, processed and made again into fresh product for the following Fall 2024 season.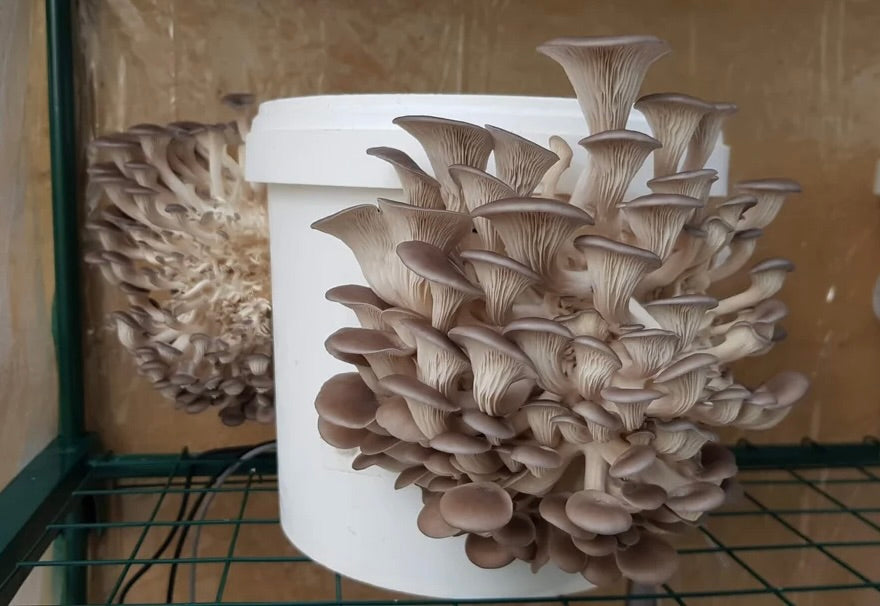 Looking Ahead
We are currently taking orders for the Spring 2024 season. Please click on the link below to get in touch with the team at ReFeed Canada to pre-order your first pallet of mushroom grow buckets!
Pre-Order for Spring 2024 Here