Our Circular Story
Circular Harvest is on a mission to reshape agriculture from a linear to circular agri-food system by 2030, partnering with mycelium to create environmental and economic value from waste in the gourmet mushroom sector.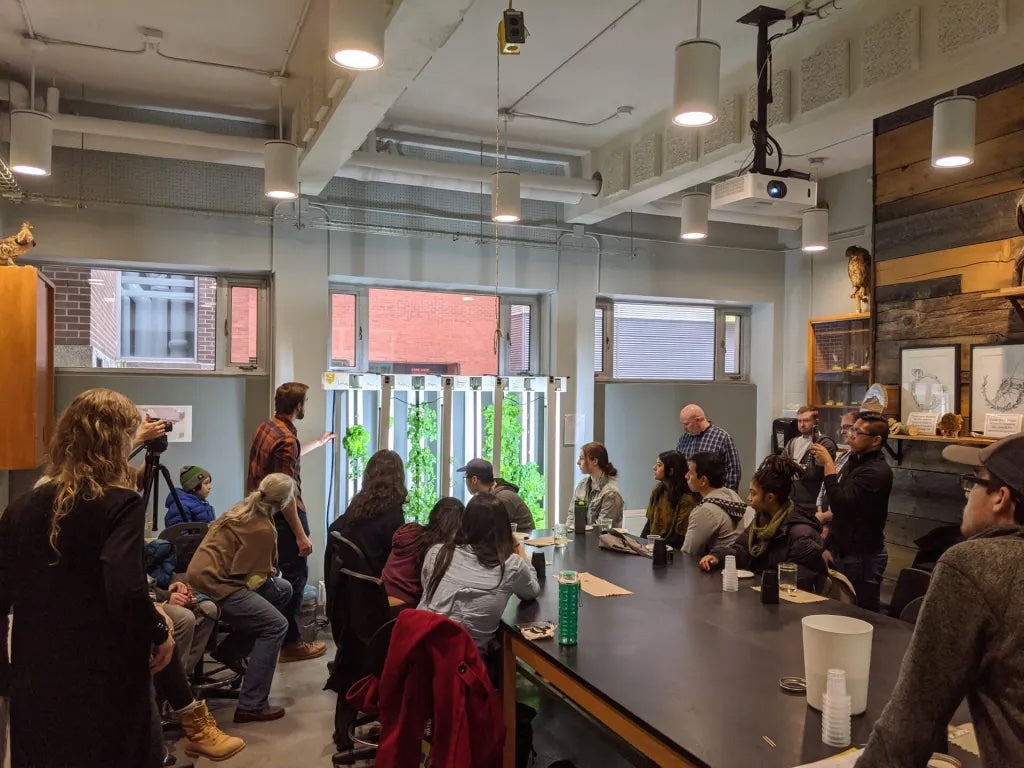 Co-Founders Chadd Bauman and Kyle Born met at the University of Waterloo at the Jack Rosen Pitch Competition on campus, both pitching similar ideas within indoor agriculture. Both studying Environment and Business and in their final year, they founded the UW Hydroponics Club with the goal to supply a residence cafe on campus with fresh herbs and leafy greens. They also hosted workshops, engaging students and faculty on the possibilities of vertical hydroponic technology and the future of our food supply in Canada as climate change makes field farming increasingly unpredictable.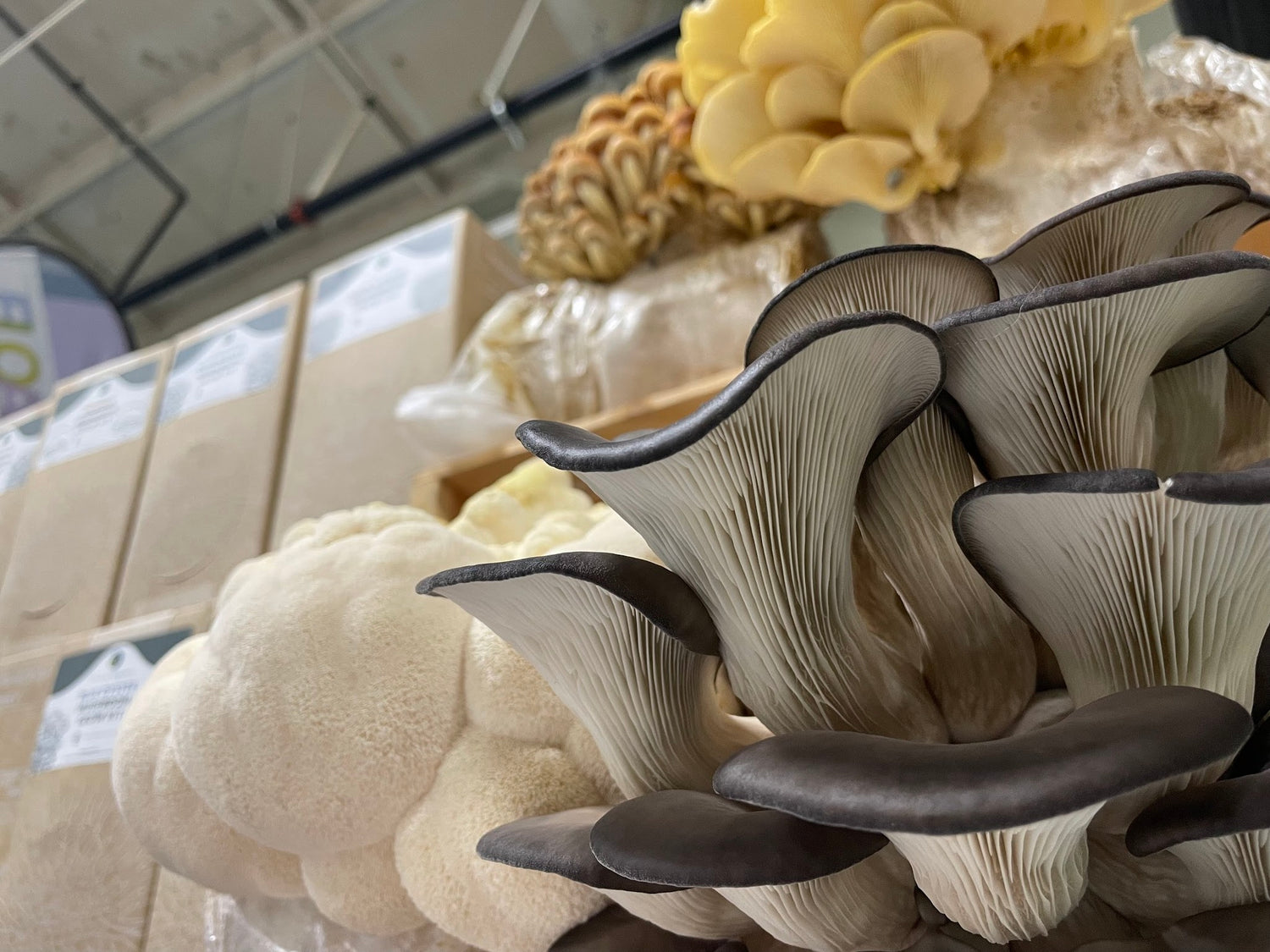 After graduating in 2021, Chadd and Kyle decided to transition into growing gourmet mushrooms. Like any start-up, they began in their garage, mixing substrate by hand and growing in a small grow-tent. They eventually moved into a larger facility on the farm that Kyle grew up at in Abbotsford BC, repurposing under-utilized barns on the property.
Late 2021 saw the release of their first product: Gourmet Mushroom Grow kits. They are a beginner-friendly experience for anyone to learn how to grow their own mushrooms at home and to learn about the circular economy.
Fast forward to today, their grow kits have been on the shelves of over 20 retail stores, and have been a vendor at many different events throughout the year. They continue to learn and improve to provide the best quality products and services to you, our amazing community.
Circular Harvest Team
Chadd Bauman

Originally from Hawksville Ontario, Chadd is the Co-Founder of Circular Harvest and leads our on-farm operations and research & development projects. This led to his fascination in Ag-Tech and understanding the complex relationship humans have with our food and how traditional farming has been a burden on our environment. His favourite part of running a business is creating innovative business models and solutions to address serious industry/environmental challenges.

Linkedin

Kyle Born

Originally from Abbotsford BC, Kyle is the Co-Founder of Circular Harvest and leads our marketing & communications, finance & accounting and product development projects. For as long as he can remember, he has had an interest and connection to the importance of understanding the story behind our food systems. His favourite part about being an entrepreneur is getting to connect with so many interesting people across Canada who share a similar goal of making a positive impact in the agriculture industry.

Linkedin

Laura Mckechnie

Originally from Australia, Laura joined our team out of a pure facination and enthusiastic curiousity for all things fungi. As a seasoned forager, she has a breadth of knowledge for medicinal plants and mushrooms, and is always looking to make more connections and expand her mycelial network. As Founder of Forest Floor Remedies, Laura makes foraged medicinal products, including all of our Circular Health products from the mushrooms grown on our farm.

Merrick Paq-Man

Originally from Abbotsford BC, Merrick has joined our team as a Software Developer. He brings a wealth of knowledge and experience in how to digitize our on-farm processes. He is currently creating a software system from scratch to increase traceability and operational efficiency in the gourmet mushroom industry.

Monica Conner

Originally from Chicago USA, Monica joined our team as our Media Manager to thoughtfully and strategically connect with our community. She is a talented photographer, copywriter and public relations expert who has dramatically improved our online presence.

Joey Brennan

Originally from Ontario, Joey has joined our team as our digital asset manager, creating our website from scratch on Shopify, running our digital ad campaigns and advising on strategic business development initiatives. As the Founder of SkuStory, Joey helps challenger brands develop e-commerce channels while enhancing traditional grocery strategies.