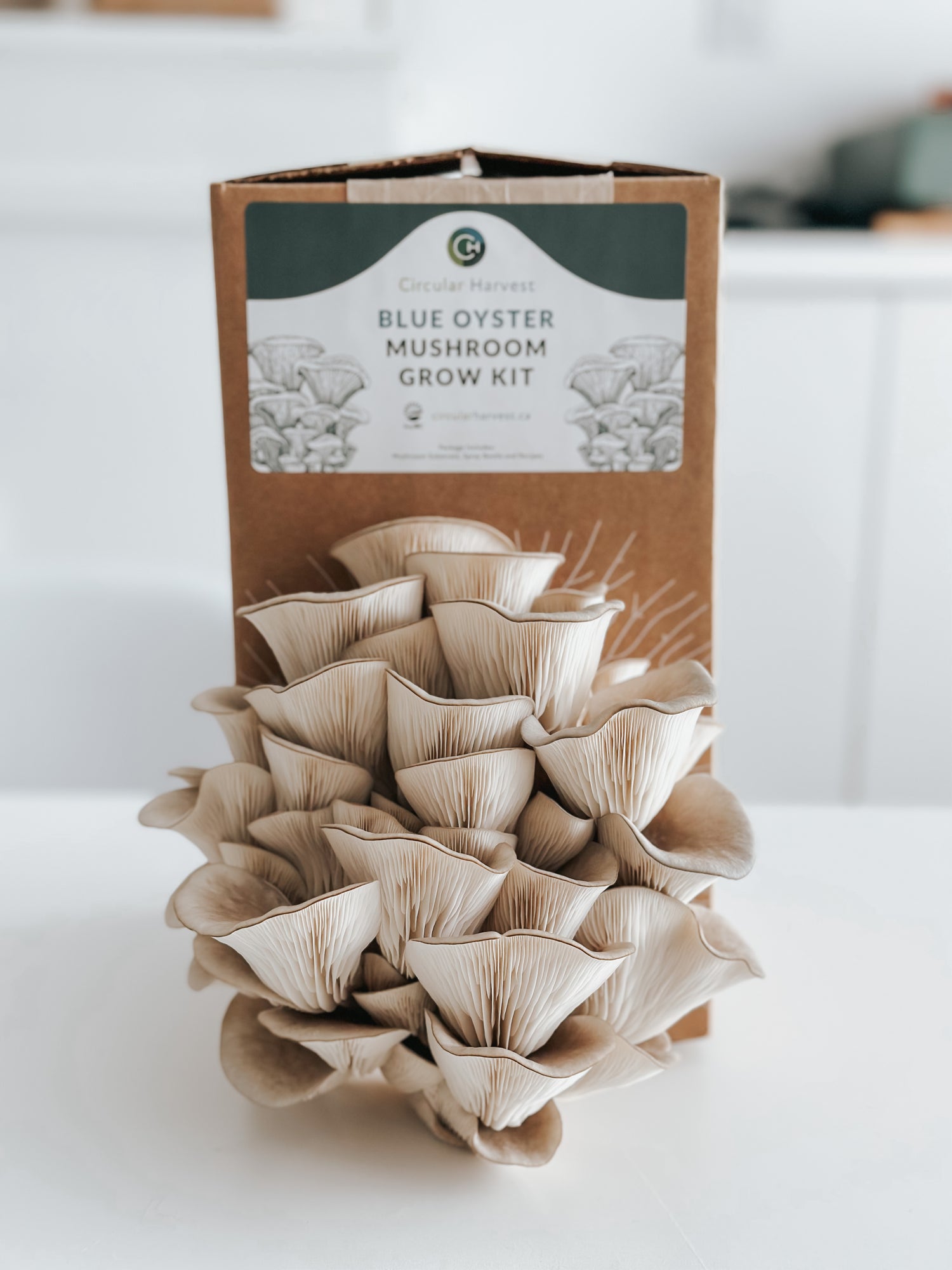 Let's reshape agriculture, together.
We believe the future of agriculture is circular; where the waste of one farm or industry can be transformed into a useful resource for another.
Learn More
🎄 Tis' the season to be fungi! 🎄
Give the gift of growth, circularity, and delicious mushrooms this holiday season! PRE-ORDER your Mushroom Grow Kit now to secure FREE shipping in BC with a minimum order of $60 and ensure delivery on the week of December 11th.
Larger Project?
Circular Harvest offers consultations and growing supplies to hobby growers as well as commercial-scale farmers
Mushroom Farm Consulting
Why Circular Harvest?
Support the Circular Agri-Food Economy

Experience True Food System Transparency

Participate In Agricultural Innovation
Dedicated to reshaping agriculture from a linear to circular agri-food system by 2030.
Circular Harvest is a circular agriculture solutions company that addresses the take-make-waste linear food system by creating environmental and economic value from waste in agriculture.
Learn More