Circular Harvest
Regular price
Sale price
$23.00 USD
Unit price
per
Sale
Sold out
Just add water, and your fresh Blue Oyster Mushrooms are guaranteed to grow! The first harvest can take between 2-6 weeks depending on the environmental conditions. The kit will be able to yield 2-3 separate harvests. After the third or second harvest, spread your spent substrate in your garden, which will enrich the soil while supplying healthy nutrients for your plants or continue to grow more mushrooms by buying sterilized substrate.
Everything you need to grow your blue oyster mushrooms can be found inside the box, including a fully colonized mushroom substrate, spray bottle, instruction sheet, and a few recipes.
Blue Oyster Mushrooms are a high-quality source of fiber, protein, and vitamins. They have a low percentage of fat and are low on calories. The main benefits of eating oyster mushrooms are that they contain antioxidants, support your immune system and help regulate cholesterol.
In addition to their high nutritional value, they also taste great! They can be the star of a dish or a great compliment in any meal. A personal favourite of ours is making "pulled pork" out of them. Visit our recipe page to see how versatile mushrooms are in the kitchen.
Share
View full details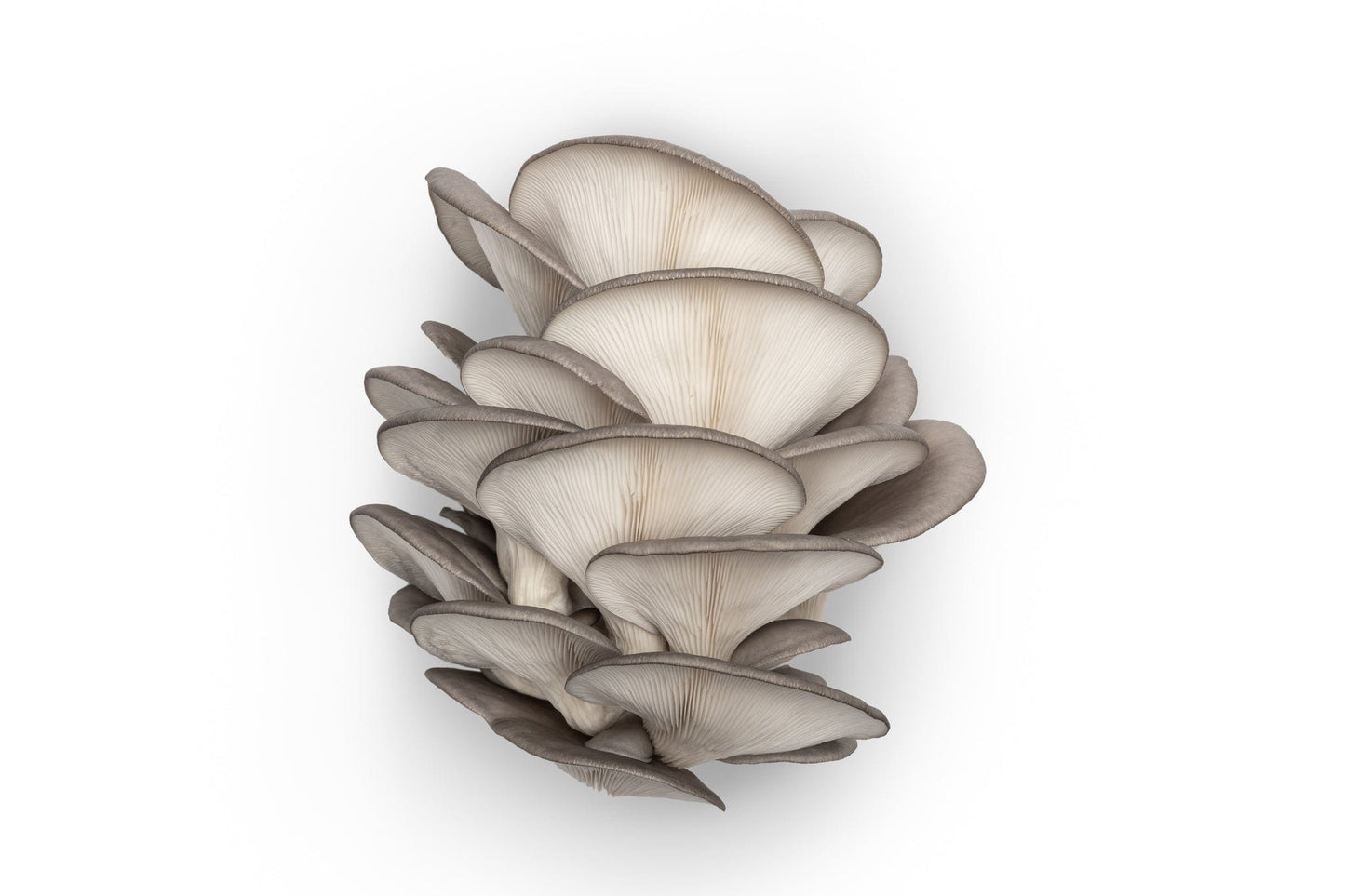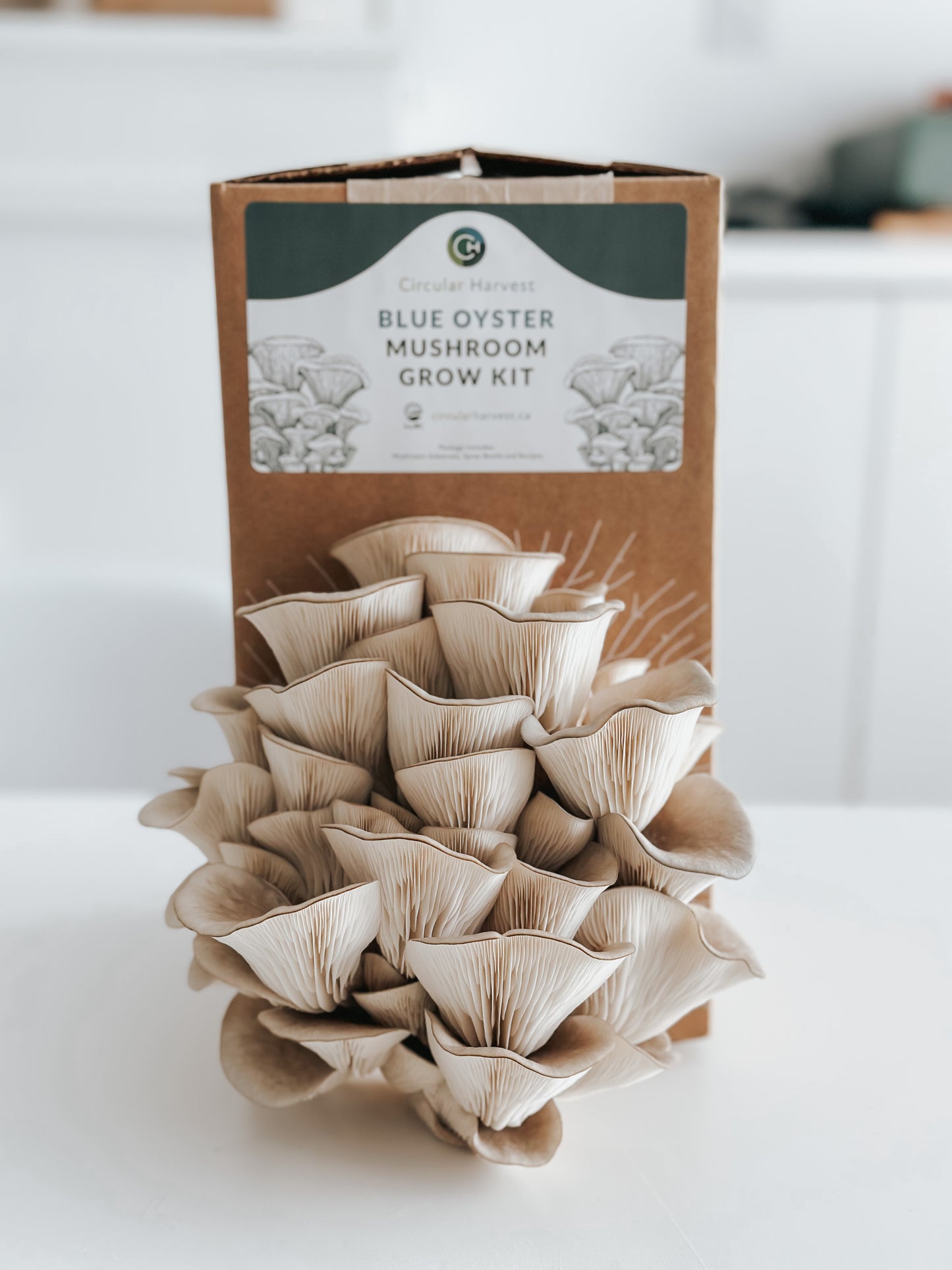 Ready To Grow?
Learn All About The Process of Growing Your Own Circular Harvest Mushroom Kit At Home! Click below for kit instructions, harvesting guide and other tips and tricks you might find helpful!